Easy to Read Bible Free
December 7, 2016
0 Comments
---
We have good news for you! We offer an easy to read Bible to download for free on your phone!
Enjoy an amazing Bible version in basic English that will help you to read this excellent book in any place you want. Download this new edition and read the verses daily on your phone.
This free app will help you have the Holy Christian Bible at your fingertips. If you find difficult to understand the King James bible or another versions of the Bible, you can trust on this version made in an easy language.
Carry your Bible with you everywhere!
Read and study the Bible on your way to work, at the church or having a break at work. Search the book chapter you want and read it even offline, without network access.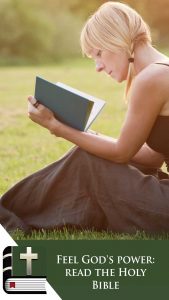 Increase your faith with this easy reading Version of the Holy Bible. Become familiar with the Bible meditating on its contents and learning all the teachings of the Sacred Scriptures.
This Bible App contains the complete Bible divided into Old and New Testament.
The Old Testament contains 39 books: Genesis, Exodus, Leviticus,  Numbers, Deuteronomy, Joshua, Judges, Ruth, 1 Samuel, 2 Samuel, 1 Kings, 2 Kings, 1 Chronicles, 2 Chronicles, Ezra, Nehemiah, Esther, Job, Psalms, Proverbs, Ecclesiastes, Song of Solomon, Isaiah, Jeremiah, Lamentations, Ezekiel, Daniel, Hosea, Joel, Amos, Obadiah, Jonah, Micah, Nahum, Habakkuk, Zephaniah, Haggai, Zechariah, Malachi.
The New Testament contains 27 books: Matthew, Mark, Luke, John, Acts, Romans, Corinthians 1 and 2, Galatians, Ephesians, Philippians, Colossians,  1 Thessalonians, 2 Thessalonians, 1 Timothy,  2 Timothy, Titus,  Philemon, Hebrews, James, 1 Peter,  2 Peter, 1 John, 2 John, 3 John, Jude, Revelation.