22 December, 2016
0 Comments
---
A free Holy Bible for your phone or tablet Android that doesn't need the Internet connection!
If you read the Holy Bible, you'll see that your life is full of happiness and love. Enjoy today the American Standard Version, a translation of the Bible made in 1901 by a group of American scholars from different Protestant denominations: Baptists, Methodists, Episcopalians, Presbyterians.
The American Standard Version was the basis for several revisions of the Holy Bible, such as the Revised Standard Version, the Amplified Bible and the New American Standard Bible.
When we read the Bible we must remember that it is the Word of God told in human language.
The Bible is truly a work of human authors and at the same time is truly the work of God as the divine author.
Reading and praying with the Word of God leads to a life full of happiness. There is no greater strength that His Word.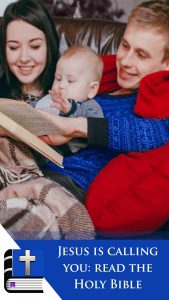 Download the Bible app, spend time alone with God every day, read His Word and pray!
The Bible is a collection of 66 books written over the course of many centuries. The books include royal history, prophecy, poetry, letters, and believers' accounts of the preaching and passion of Jesus.
Here you have a list of the books:
Genesis, Exodus, Leviticus,  Numbers, Deuteronomy, Joshua, Judges, Ruth, 1 Samuel, 2 Samuel, 1 Kings, 2 Kings , 1 Chronicles, 2 Chronicles, Ezra, Nehemiah, Esther, Job, Psalms, Proverbs, Ecclesiastes, Song of Solomon, Isaiah, Jeremiah, Lamentations, Ezekiel, Daniel, Hosea, Joel, Amos, Obadiah, Jonah, Micah, Nahum, Habakkuk, Zephaniah, Haggai, Zechariah, Malachi, Matthew, Mark, Luke, John, Acts, Romans, Corinthians 1 and 2, Galatians, Ephesians, Philippians, Colossians,  1 Thessalonians, 2 Thessalonians, 1 Timothy,  2 Timothy, Titus,  Philemon, Hebrews, James, 1 Peter,  2 Peter, 1 John, 2 John, 3 John, Jude, Revelation.